World Humanitarian Day, observed on August 19th, serves as a powerful reminder of the collective responsibility we share in making the world a better place. It is a day to recognize and appreciate the invaluable contributions of humanitarian workers who go above and beyond to alleviate suffering and bring hope to those facing adversity.
This year's theme, "No Matter What," resonates profoundly with us here at The KonTerra Group. We feel privileged to be providing specialist counseling, training, and coaching services to many different humanitarian organizations and teams doing incredible work around the world. We understand the importance of psychological wellbeing in the challenging and demanding world of humanitarian aid and development. The services we provide are designed to empower and strengthen humanitarian workers, ensuring they have the resilience and support needed to carry out their life-saving missions with compassion and effectiveness – no matter who, no matter where, no matter what. We feel honored to be part of supporting the efforts of so many dedicated professionals.
If you're looking for support for yourself or your team on this World Humanitarian Day, here are some of our website resources that may interest you:
Free resources in our staff care resource library!
We have a robust resource library with more than 150 free resources in 14 different languages written specifically for humanitarian workers. Resources in the library explore topics such as vicarious trauma, critical incidents, burnout, living and working in ongoing crisis environments, and more.
Specialist counseling for humanitarian workers
Counseling delivered through a KonTerra Employee Resilience Program® is conducted by highly experienced counselors who specialize in supporting staff working in high-stress and high-threat environments and inherently stressful roles involving exposure to suffering, threat, violence, and conflict.
Training workshops
We offer a variety of training workshops that can help humanitarian and development workers (and managers) better understand the pressures they're facing, their own reactions, and how they can support their own wellbeing while they continue to serve others.
Organizational resilience support for leaders and teams
KonTerra has helped hundreds of teams improve their resilience and increase their overall effectiveness. We provide advice and coaching, and we facilitate group engagements that address challenge areas and improve communication, relationships, and performance.
The KonTerra Inventory of Resilience Builders® (KIRB)®
The 90-item KIRB® assesses behavior and experiences in 10 key areas that research suggests are foundational to resilience. The KIRB® also provides a simple measure of high-risk coping. This measure enables you to review and reflect upon the extent to which you have been using high-risk coping to help you manage stress.
If you're interested in exploring how we may be able to support you or your teams, get in touch by emailing info@konterragroup.net.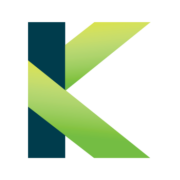 The KonTerra Group specializes in staff care, organizational resilience, and evaluation services to enhance well being and improve performance for those working in high-stress environments or roles.
700 12th Street NW
Suite 700
Washington, DC 20005