KonTerra is pleased to launch KonTerra Conversations, a quarterly series discussing topics related to staff care, mental health, leadership and organization resilience, and evaluation in the international humanitarian and development sector.
Taking the format of a "virtual fireside chat," KonTerra Conversations will bring together experts, learners, and leaders for real conversations about topics that matter.
In the inaugural session, Ericka Hines, Principal of Every Level Leadership; Sanjeev Sahgal, Chief People Officer at Mercy Corps; and Michael VanRooyen, Chief of Enterprise Emergency Medicine at Mass General Brigham, joined Lynne Cripe, KonTerra's CEO for a conversation about "Leadership in the Age of Burnout."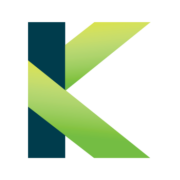 The KonTerra Group specializes in staff care, organizational resilience, and evaluation services to enhance well being and improve performance for those working in high-stress environments or roles.
700 12th Street NW
Suite 700
Washington, DC 20005