It is with great pleasure that we announce the launch of our newly redesigned website and the introduction of two distinct sub-brands: KonTerra Resilience and KonTerra Evaluation. At KonTerra our mission is to be your most trusted partner, inspiring you to nurture the resilience of your people and foster the vitality of your ideas. These developments are a reflection of that mission and our ongoing commitment to delivering exceptional services and meeting your evolving needs.
We have included several new features on our website, including a News & Updates section where we will be sharing valuable insights and sector news. We will also be regularly updating our website with new case studies, client success stories, and resources to help you.
Here are some additional features to explore:
The Staff Care Resource Library

: Find and easily download tips sheets and other staff care resources on different topics and in a variety of languages using our powerful filter and search functions. We also have crisis specific pages for

Ukraine

and the

Türkiye/Syria Earthquake

.

The Evaluation Resource Librar

y:

Find and easily download publicly available reports for evaluations we have conducted, such as the Inter-Agency Humanitarian Evaluation of the COVID-19 Humanitarian Response. 
A look at the Expertise section may give a glimpse into why our clients trusted us to deliver more than 21,000 sessions of counseling in 2022. The People page will introduce you to the dedicated team that is unified in our belief that it is essential to help those who help others.
On our revamped website, you will be introduced to our new sub-brands:  KonTerra Resilience and KonTerra Evaluation. These sub-brands are an extension of The KonTerra Group's core expertise and will offer greater clarity and consistency.
KonTerra Resilience provides individual and organizational resilience services including counseling, coaching, training, team strengthening, leadership development, and critical incident support. Through our specialized programs and services, we aim to strengthen your ability to nurture the resilience of your people while they work to achieve your mission.
KonTerra Evaluation conducts independent evaluations of programs, policies, and strategic initiatives to help the organizations we serve make better decisions, guide organizational performance improvement, and foster the vitality of your ideas while addressing some of the world's most complex challenges. 
You will first see these sub-brands reflected in our website. In the coming months you will see them reflected in our social media and other materials. While this is a change in how we present our expertise, what remains unchanged is our commitment to our values of trust, collaboration, balance, inclusion, and ingenuity.
Thank you for your continued support; we value the trust you have placed in us.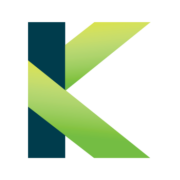 The KonTerra Group specializes in staff care, organizational resilience, and evaluation services to enhance well being and improve performance for those working in high-stress environments or roles.
700 12th Street NW
Suite 700
Washington, DC 20005