At KonTerra we are committed to supporting the resilience and wellbeing of those seeking to help others. As part of that, we make some of our staff care and wellbeing resources freely available, in a variety of languages.
A collection of resources that may assist those responding to current events in Israel and Gaza can be found here. Several of these resources have video versions, and a number have also been translated into Arabic and Hebrew.
Available resources include:
Coping with an insecure environment
Managing stress during evacuation
Guidance for staff in isolated and hazardous situations
Maintaining wellbeing during displacement
Effective self-care during uncertain times
Psychological impact of disaster and mass casualty
Ways to stay calm in an emergency
Helping children cope with traumatic events
Coping with grief and loss
What is counseling and how can it help me
Understanding and coping with vicarious trauma
Resources that are particularly relevant to managers include:
10 Tips for Supporting staff after traumatic events
Supporting Staff in Isolated and hazardous environments
Supporting staff during evacuation or shelter in place orders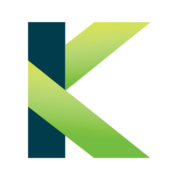 The KonTerra Group specializes in staff care, organizational resilience, and evaluation services to enhance well being and improve performance for those working in high-stress environments or roles.
700 12th Street NW
Suite 700
Washington, DC 20005