The KonTerra Group and Itad, are pleased to highlight the completion of the Inter-Agency Humanitarian Evaluation of the COVID-19 Humanitarian Response – the largest inter-agency humanitarian evaluation to date.
The evaluation examined the preparedness and the response of the humanitarian system as a whole to meet the humanitarian needs at global, regional, and country levels during the Covid-19 pandemic. It included eight case studies, in #Bangladesh, #Colombia, the #Democratic Republic of the Congo, the #Philippines, #Sierra Leone, #Somalia, #Syria, and #Turkey.
The evaluation finds that:
Despite being already overstretched, the humanitarian community expanded and adapted its programming to meet the needs of a vastly larger humanitarian caseload and provide a safety net for millions of people who would otherwise have gone without assistance.
While international humanitarian actors rose to the occasion, the level of worldwide restrictions on international aid underscored the opportunity costs of humanitarian actors not having advanced long-sought reforms, particularly for more locally led humanitarian action and strengthening accountability to affected people.
Greater progress in these important areas would have helped the COVID-19 humanitarian response to meet the needs of all vulnerable people more appropriately; expand the available capacities to deliver; more adequately prevent the risks of sexual exploitation and abuse and address the trust deficit with affected communities, which was so essential to the promotion of healthy behaviors to contain the pandemic.
Read the report and our two related Learning Papers Reports can be found in the IASC page.
The evaluation team was led by Andy Featherstone and included evaluators Tasneem Mowjee and Charlotte Lattimer. Outstanding contributions for specific aspects of the evaluation came from Terrence Jantzi, Véronique de Clerck, Pierre Townsend, Rebecca Kindler, Betsie Lewis, and Flovia Selmani. Itad's partner, David Fleming provided quality assurance for the evaluation products. KonTerra's Belén Díaz and Mélanie Romat managed the process from start to finish.
KonTerra and Itad extend deep thanks and appreciation to the evaluation team, OCHA and IASC stakeholders, and each person who graciously offered their time, their recollections of very difficult events, and their wisdom for the way forward.
#eval #Covid-19 #humanitarian#UNEG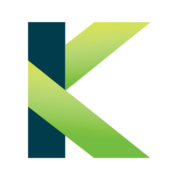 The KonTerra Group specializes in staff care, organizational resilience, and evaluation services to enhance well being and improve performance for those working in high-stress environments or roles.
700 12th Street NW
Suite 700
Washington, DC 20005