At The KonTerra Group, we are passionate about supporting the wellbeing and resilience of staff, teams, and leaders in the international humanitarian and development sector. It is an honor to receive the Humentum Industry Operational Excellence Award for our work, and we are humbled by the community recognition. We could not be more grateful to Humentum and the KonTerra clients who nominated us.
We know that individuals and teams within organizations in this sector need effective staff care and resilience services now more than ever. The need is tremendous. The global pandemic only compounds the challenges faced by staff, particularly those already working in high-stress or high-threat environments or those who regularly face trauma and the trauma of others. Protecting the psychological safety and wellbeing of staff is now recognized as a fundamental component of an organization's duty of care to their staff, and organizations can no longer take a passive approach to staff care resources.
Many Humentum member organizations have helped lead the way in their approach to comprehensive staff care services, particularly in their support for their local national staff in the most challenging environments. These industry leaders, including Mercy Corps, EDC, CARE, Chemonics, IRC, and others, have partnered closely with KonTerra and have become models for effective staff care support in the sector.
At KonTerra, we are humbled by this incredible recognition. We pride ourselves on working collaboratively alongside our clients as we design and deliver staff care and organizational resilience services to the Humentum community. We look forward to continuing to partner in this way for many years to come.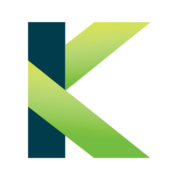 The KonTerra Group specializes in staff care, organizational resilience, and evaluation services to enhance well being and improve performance for those working in high-stress environments or roles.
700 12th Street NW
Suite 700
Washington, DC 20005